Local Activites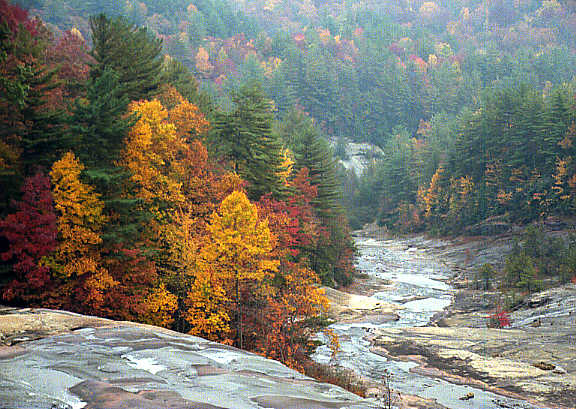 You can be as active or as laid back as you like when you visit Lake Toxaway, Sapphire, Cashiers, Highlands, and the surrounding Blue Ridge Mountains. From downtown Cashiers you can walk to many antique shops, art galleries, furniture stores and gift shops. Along the way you will pass many fine restaurants, some of which even offer live evening entertainment. You can take a scenic drive or hike to one of the numerous breathtaking waterfalls. Play golf, go whitewater rafting, take a swing at tennis, or go for a horseback ride. And in the winter, ski and tube at the nearby slopes.

Friday Jams at the Lake Toxaway Community Center Friday
http://www.toxawaycc.net
"The Friday Night Jam Sessions are performed by local—and some not so local - musicians on most Friday evenings from 7:00 until 10:00 P.M. Supper, prepared by the "Kitchen Angels" and always a treat, is served at 6 o'clock. This is a family affair, no smoking or alcoholic beverages allowed, where everyone has a terrific time. Come join us." Schedule for 2019: Front / Back

Golf:
There are many beautiful golf courses in our area. The following are open to the public:
Sapphire Mountain Golf Club 828-743-1174
Trillium Links Pro Shop,828-743-4251
High Hampton 828-743-2450

Horse Back Riding
Enjoy a day of riding on our local trails. The following companies offer trail rides:
Arrowmont Stable 800-682-1092
Horseback Riding/Llama Treks

Boating and Fishing:
Enjoy the beautiful Lake Glenville or any of the many streams and lakes in our area.
Boat rentals are available at Signal Ridge Marina 828-743-2143
Guided fishing trips:
Mary Jones 828-743-3654
Bookings Orvis 828-743-3768

Shopping:
Cashiers is known for it's many antique and gift shops. Come enjoy the new walking path that loops around town and allows you to walk to most of the shops and restaurants.

Skiing:
In the winter enjoy a day of skiing, snowboarding or sledding at Sapphire Valley.
This hill is only 3 miles from our property. Be sure to call their Ski Hotline 828-743-1162 to check snow conditions.

Other Activities:

The Great Smoky Mountain Railway runs many scenic train rides. The closest depot to

our property is in Dillsboro.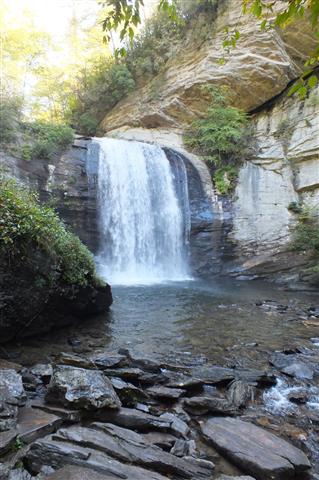 Waterfalls: Welcome to the "Land of Waterfalls", one of the most beautiful places on Earth - the mountains of western NorthCarolina! There are literally hundreds of waterfalls (see interactive map) and miles and miles of hiking trails in this area - you could spend a lifetime trying to see everything. Western North Carolina is blessed to have over a million acres of national forests, national parks, state parks, and other public lands for our enjoyment and use.
This community website is sponsored/hosted by the Toxaway Views Homeowners Association and maintained courtesy of Webmaster Don Woods for the benefit of the TVHA and all TV owners. The sponsors solicit website content, photos, suggesting, comments (good or bad - well maybe mostly good), regarding expansion, and other improvements for enhancing this website to be a beneficial resource for all.